Intel
CES Sensory Commute Experience
Recreating a ride in an autonomous vehicle through the streets of New York City.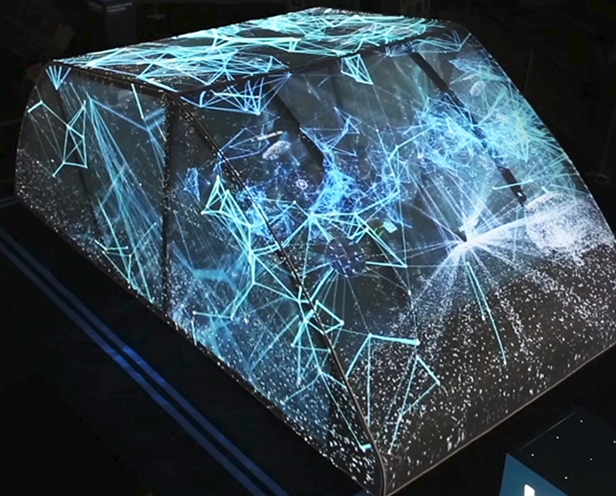 How to visually explain the multiple technologies of autonomous vehicules developed by Intel inc. like Lidar, sonar, radar, GPS..?
Intel Sensory Commute experience is a two minute ride in the POV of an autonomous vehicle for 9 passengers with haptic seats.
We produced this immersive trip in a 360° content mapping for Tool of North America in collaboration with directors Aramique Krauthamer & Jeff Crouse.
Project team Aramique / Selcen Onsan / Gary Gunn / Stevie Meder / Ryan Hawthorne
3D modeling / Texturing / Animation Bloc D
2D Motion designBasile Krasnopolsky
Technical development Volvox Labs
Client Tool Of North America