Carrefour
Supeco Miniworld
Creating and animating 3D cartoon characters in their mini worlds for the economic supermarket chain Supeco.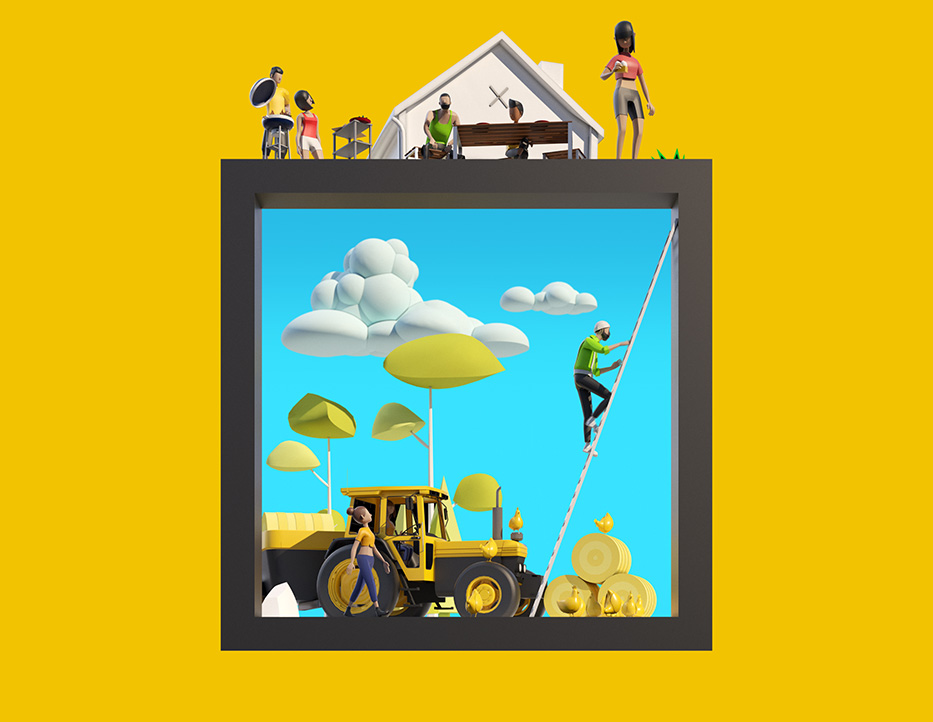 Our team designed a charming and vibrant little world that connects local fruit and vegetable producers, as well as other products, directly to consumers.
Through our visual creations, we brought to life a small, animated universe that showcases the journey of these products from local farms to the store shelves. Our goal was to highlight the importance of supporting local and sustainable agriculture while engaging consumers with fun and relatable characters.
Client Carrefour / Supeco
Directors / ConceptBloc D / Jean-baptiste Reulet
3D AnimationBloc D
Technical consultant Theoriz